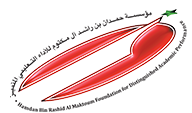 ALL OF OUR PROJECTS
Fab Guide Robot
The guidance robot is designed to take a lab tour. It features high-torque motors and a line sensor for walking along a specific path during the tour. The robot also has an iPad holder to display relevant information throughout the journey.
BigFDM
A pioneering large 3D printer, the first in the country, created within 3 months. It crafts precise models over 800 cubic cm at 0.1mm accuracy. Designed for producing unique large-scale models not in current lab capacities. Includes a Windows 10 tablet for file transfer, running on the widely recognized global Marlin 3D printing system.
Safe distance
The project employs an internal distance sensor to detect proximity between people or receptionists. It alerts individuals who breach the 2-meter safe distance using bilingual audio (Arabic and English) and a red-light flash. The portable device suits government, commercial, hospital, and hotel settings, ensuring safe interactions with visitors.
Prosthetic Arm
3D prosthetic arm project for people with disabilities, mimicking human hand motions, aims to facilitate their daily tasks by gripping and manipulating objects. This model serves as a stepping stone for future projects supporting the disabled community. All parts were 3D printed in the lab, incorporating mechanical components for mobility.