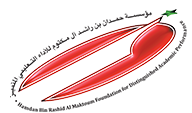 It is a basic laboratory serving all the community segments and located in hamdan bin rashid al maktoum centre for giftedness and creativity. the laboratory comprises of the devices, programs, sources and raw materials required to implement innovative and creative projects, this laboratory is considered the training nucleus supervising rehabilitation of fablab staff and pioneers, and the main center offering support to all other tracks. the main centre provides modern communication devices to be in contact with all global fablab laboratories so as to take benefit from the global experiences in the digital fabrication and be familiar with all what have been reached by the science in the digital fabrication field. it also gives an opportunity to fablab pioneers to work in projects with other members of fab foundation to expand knowledge horizons and add qualitative and global experiences to the credit of uae fablab's pioneers in addition to give an opportunity to the innovators in order to present fablab results including projects, sources and information to the world via website which will be a qualitative stream in the digital fabrication field, thus to enhance one of the project foundations, namely; sharing. targeted: 12 yrs. and above.
Targeted:
12 yrs. and above.
A project aimed at the development of creative thinking in children and to build a creative and innovative figures by learning the basics of digital fabrication. in fabkids children can do educational and recreational activities that will encourage innovation and creative thinking. children uses a lot of modern day technology, ignoring the potential of these devices, what if we were able to guide children to use modern technology in what is useful to them and their community?
Targeted:
6 yrs. to 12 yrs
It is an outreach program of fablab uae project to spread awareness of digital fabrication and to promote technical and training services rendered by fablab uae with all of its tracks. it offers most of the devices, equipment and programs required for the digital fabrication. it visits schools universities, other education institutions and public places to provide people with opportunity to experience the digital fabrication. this project was implemented in collaboration with dubai electricity and water authority.